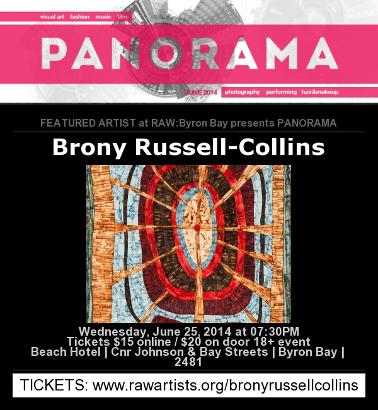 Thanks to everyone who supported me in making it to RAW Byron Bay JUNE 25 2014. It was a great night!
https://www.youtube.com/watch?v=ZQIH2yk5ZqA&list=PLpIUe_p9ff5Ok0fhBtVACqgrWLGrdhmiF&index=15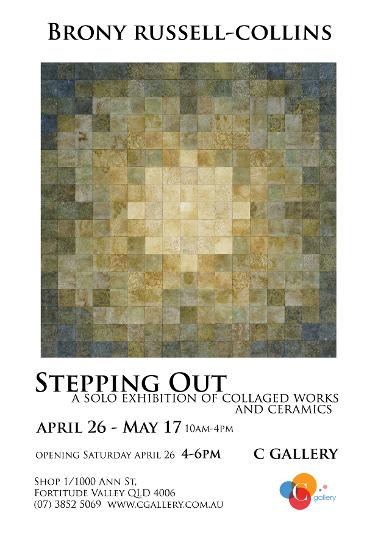 Stepping out of the Northern Rivers of NSW into Brisbane City! Troy at C Gallery is hosting my first solo show of 2014. A mixture of works from the past few years from my EARTH exhibition 2012 and HOMAGE 2013. From dyed teabags to ripped up old dress patterns. The show runs for 3 weeks from the 26th of April. Come and check it out!
DREAMING an Art There Collective Group Show
Northern Rivers Community Gallery 30 Oct - 24 Nov 2013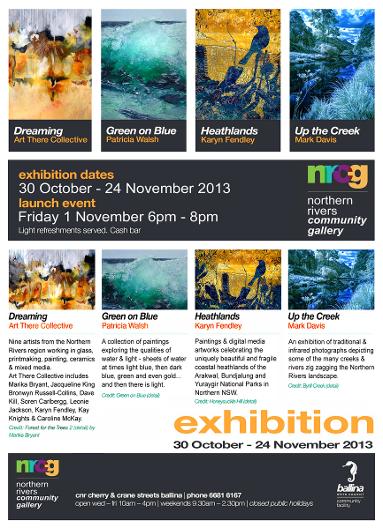 HOMAGE
3 exhibitions running simultaneously from Ballina to Bangalow to Coolangatta. New works inspired by one of my favourite artists Rosalie Gascoigne and repurposed visions of the Australian Environment.
NORTHERN RIVERS COMMUNITY GALLERY Ballina , NSW
May 29 - June 23 2013
WINDHORSE GALLERY, Bangalow, NSW
June 1 - June 30 2013
D-BAR GALLERY, Coolongatta, QLD
June 1 - June 30 2013
All galleries have different work. Please check the HOMAGE 2013 tab to see complete list of works.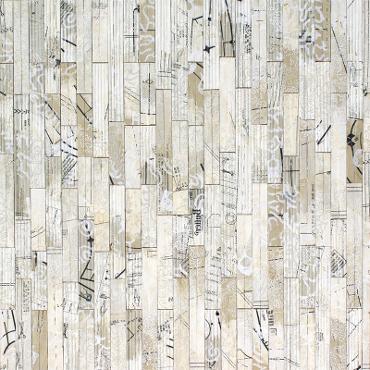 Ghost Gums 4
595mm x 595mm
Assembled Collage on bamboo blinds
MARCH 2013
An exhibition of collaged teabag works from 2005 to 2012. Platypus Gallery Casino, NSW
17 August to 17 September 2012
Casino Community and Cultural Centre
19 September to 14 October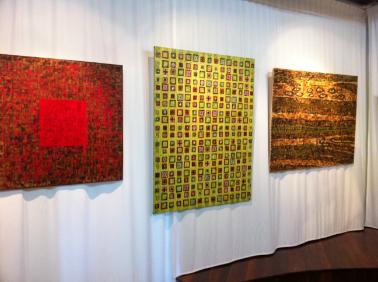 I'll be exhibitng at BRISBANE ART EXPO this year!! Stall D25. Come see me.. Follow the smell of Tea! That's me! http://www.artexpo.net.au/Brisbane2012/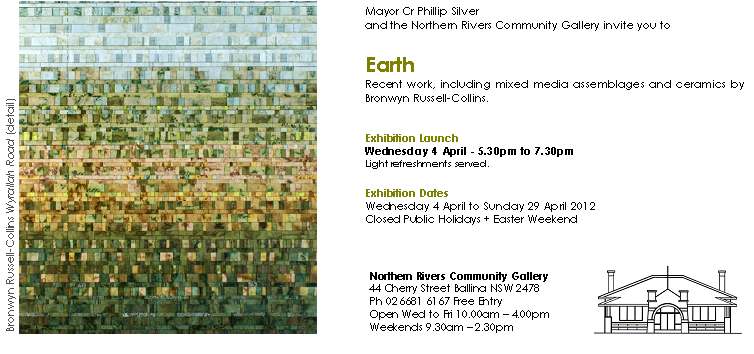 EARTH, is my next UP and coming solo Exhibition at the Northern Rivers Community Gallery from April 4 to 29, 2012. I am showcasing my new works on slats along with seethrough pieces and clay wall pieces. All welcome!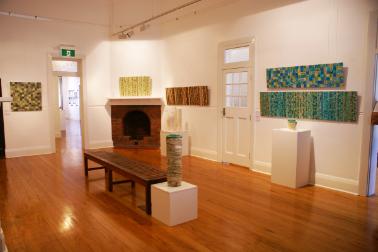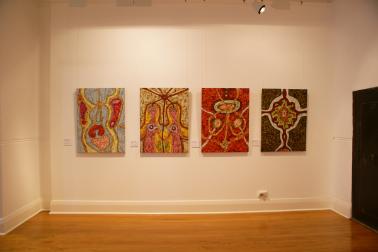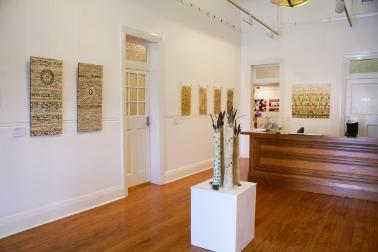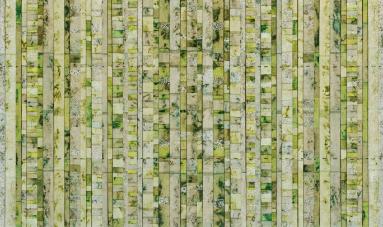 CANEFIELDS
2012 Dyed teabags on wooden slats
3 panels of 307mm x 543mm can either be joined or hung separately depending on your feeling and needs.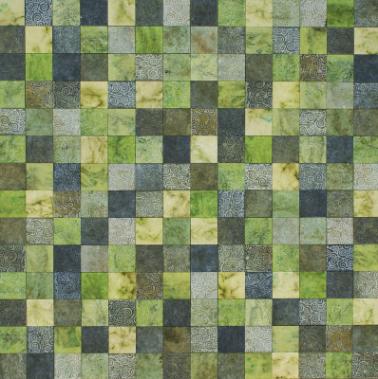 STORM
2012 Dyed teabags collaged onto 5cm square MDF then assembled
4 separate panels of 355mm x 355mm joined to form a square. Can also be put together any way you like or separated as 4 different works for 4 different walls.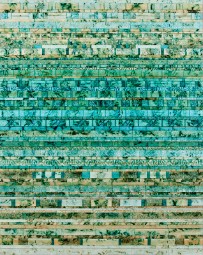 OCEAN MAGIC 3&4 was recently selected for the Prometheus Art Awards on the Gold Coast in May. It is no longer for sale.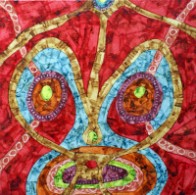 WITHIN THE MIND was recently selected for the Brett Lethbridge Small Scale Art Awards. May 2011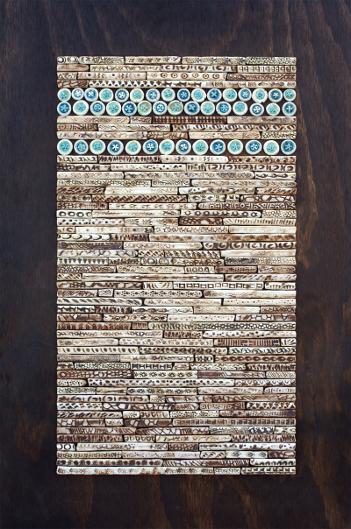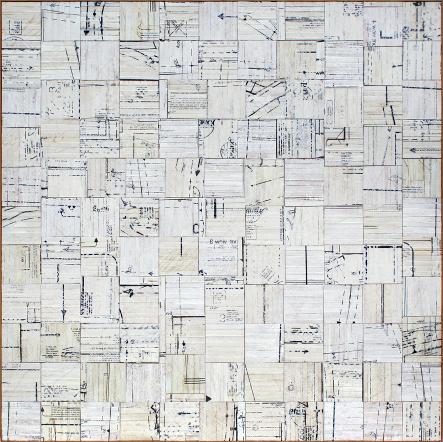 Contemplation
900mm x 900mm
Assembled Collage on bamboo blinds
MARCH 2013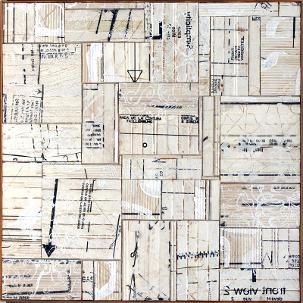 Imbedded Patterns 4
300mm x 300mm
Assembled Collage on bamboo blinds
MARCH 2013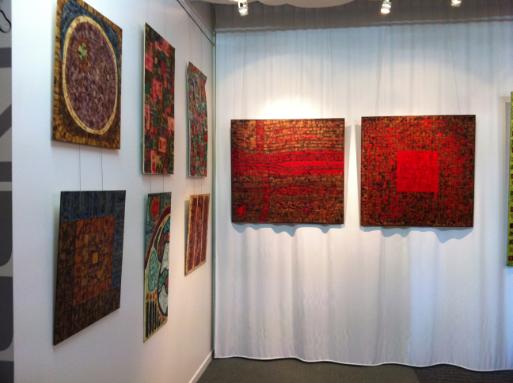 A few images of what's on show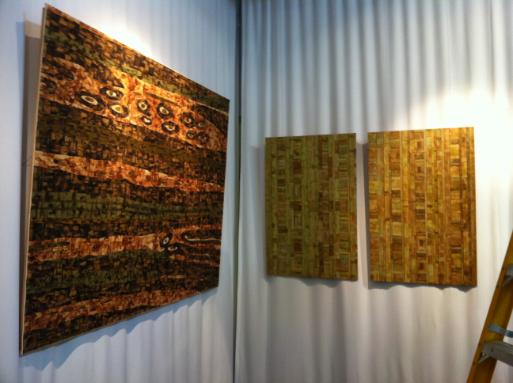 OCEAN MAGIC 1&2 (800x1000mm) August 2011 Dyed teabags on wooden slats
Finalist in the Artfelt Art Prize 2011, Ballina Community Gallery. Sept 2011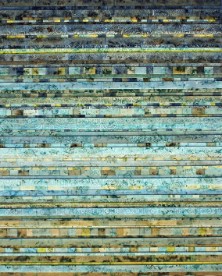 JUNE, JULY AND AUGUST of 2011 I'll be showing a collection of works at Invercauld House in Lismore, NSW, Australia.
Convention Centre, Invercauld Rd, Lismore. NSW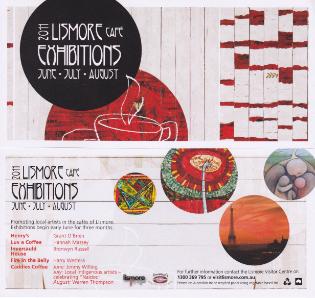 July 5 - July 30 'INFUSED'
An Exhibition inspired by the love of tea in all it's forms. Teapots, teabags, tealeaves etc!!
the SWICH Contemporary Art Space
191 Brisbane Street
Ipswich, Qld, 4305
07 32819192
UNIQUE BOLD POWERFUL SACRED SOULFUL HONEST